NOVELS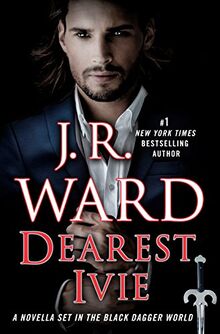 NORTH AMERICAN release:
Published by: Ballantine Books/Random House LLC
Language: English
Kindle ASIN: B0796F4874
Published date:
Initial Cost:
Number of Pages:
AUDIO BOOKS
STORY BLURB
The last place Ivie expects to be approached by a devastatingly handsome male is in a crowded, smoky cigar bar rarely frequented by vampires—yet here he stands. Silas is flirtatious, gallant, and, above all, mysterious. Ivie is anything but. A nurse at the healer's clinic and the daughter of a biker, Ivie is accustomed to speaking her mind. So she does. Since aristocrats rarely pick up females of her class, Ivie asks Silas just what kind of game he thinks he's playing. 
Despite her guarded exterior, Ivie surrenders to the fierce desire she feels for Silas. And yet, just as their courtship is heating up, he reveals that it cannot last, for he is bound to return to the Old Country. Their bond only deepens as they make the most of their precious time together. But when she learns the truth, Ivie must find a saving grace—before all is lost....
MAIN CHARACTERS
OTHER CHARACTERS 
BLACK DAGGER BROTHERHOOD/LEGACY MEMBERS
OTHERS - SPEAKING ROLES
MENTIONED OR NON-SPEAKING ROLES