NOVELS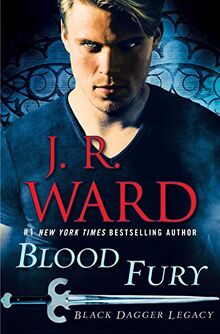 NORTH AMERICAN release:
Published by: Ballantine Books
Language: English
ISBN - Hardcover version -

ISBN-10 0451475348
ISBN-13 978-0451475343

ISBN - Softcover version:
Published date:

Hardcover - 9 January, 2018
Softcover -
Initial Cost:

Hardcover: $28.00
Paperback: $12.99
Kindle: $11.99

Number of Pages:

Hardcover: 432
Softcover -
AUDIO BOOKS
STORY BLURB
Brothers at the Black Dagger Brotherhood training center push recruits to the limit to become faster and stronger than ever before as they prepare for the fight against the Lessening Society. Novo, a resilient survivor who is a bit rough around the edges, has overcome a great deal—including her intense attraction to suave, aristocratic Peyton, with whom she has shared a passionate physical connection. But when Peyton finally admits his true feelings for Novo, she rejects him for a more stable male. Now they must train in close quarters and eventually confront the feelings they still undoubtedly harbor for each other.
MAIN CHARACTERS
OTHER CHARACTERS 
BLACK DAGGER BROTHERHOOD MEMBERS
OTHERS - SPEAKING ROLES
MENTIONED OR NON-SPEAKING ROLES
Ad blocker interference detected!
Wikia is a free-to-use site that makes money from advertising. We have a modified experience for viewers using ad blockers

Wikia is not accessible if you've made further modifications. Remove the custom ad blocker rule(s) and the page will load as expected.